Squash in Barbados
Squash is quite popular in Barbados, with over 100 men, women and kids actively playing the sport.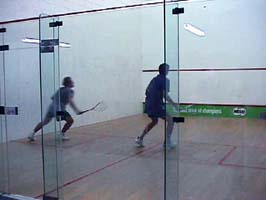 There are two main clubs on the island:

Barbados Squash Club
Marine House
Hastings
Christ Church
246-427-7913 (phone)
Rockley Squash Club
Rockley
Christ Church
246-435-7880 (phone)

Each year, a major tournament is held at Club Rockley Barbados, a beautiful resort located on the South Coast of the island. World-ranked players come down for the week and battle it out in an effort to win the prize money.
If you enjoy squash, bring your gear - one of the pros at either club will set you up with a player of similar standard.

Copyright © 1997 Fun Barbados, All Rights Reserved.
Help - FAQ - Company Info - Feedback