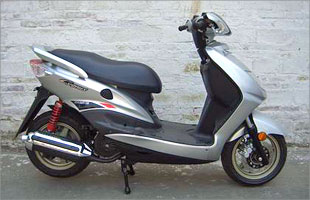 t
PARADISE SCOOTER RENTALS
in Barbados
you can choose from our range of
Bicycles
and
Scooters for rent
as well as a number of other
Motorcycles for hire
.
With Paradise Scooters we give you the freedom to experience and discover Barbados, on our two-wheel bikes and mopeds.
Our reliable and well-maintained Motor Bikes make it easy for you to get around any part of this beautiful island ….at your pace.
For things to do while enjoying one of our Hired Scooters, Check out!
activities & sights in Barbados



Barbados Scooter Rentals & Hire



Scooters & Motorcycles available:
Honda Phantom (200cc)
Honda Wave (125cc)
FYM FY125-18 (125cc)
Bireli Vesper style scooter (150cc)

Requirements:
For Renting a Scooter/Moped: Provide a valid motorcycle license
For Motorcycle Rentals: Provide a valid motorcycle license
For Renting a Bicycle: The ability to balance (no other requirements necessary)
NOTE:
- Temporary Riding Permits cost – US $5.00
- All rentals require a small deposit on signing the rental agreement.
(This is refunded at the end of the rental period, provided there are no charges for damages)