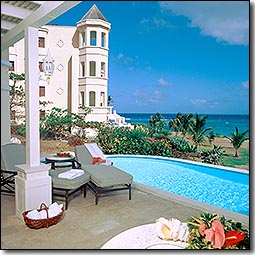 et on the world-famous Crane Beach overlooking a perfect azure blue sea is the Caribbean's first resort hotel in Barbados the Crane Resort.
Built in 1887, the property was fully restored and expanded in the 20th century. This truly unique property combines elegance and sophistication, old-world charm and incredible natural beauty with a romantic sense of seclusion, creating a feeling among guests of having retreated to a spot on earth where life is truly simpler.
Lounge on the spectacular powder-soft, pink sand, caressed by the rays of the Caribbean sun and fanned by gentle Trade Winds, and you will understand why the Crane Resort in Barbados is regarded by those that know it, as one of the most beautiful places anywhere in the world. Boasting half a mile of ocean frontage, and panoramic views of the blue Atlantic that fade into eternity, this historic Barbados resort possesses an enchanting flavour.
Recognized for its stunning beauty, The Crane Beach was named "one of the Ten Best Beaches in the world" by Lifestyles of the Rich and Famous.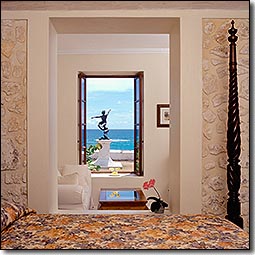 Now transformed from a very small property on the southeast coast of Barbados to a premier luxury resort, The Crane Resort nevertheless maintains its distinctive historic and intimate feel, its unhurried relaxed atmosphere and its friendly, well-trained staff.
From arrival through to check-out, when many of The Crane's guests that return again and again are reluctant to say goodbye, this special, secluded spot provides an unforgettable experience.