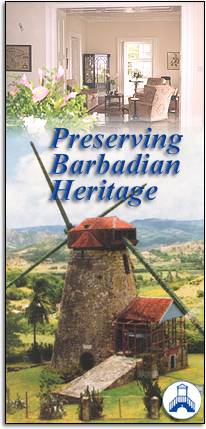 he
BARBADOS NATIONAL TRUST (BNT)
is a charitable, non-profit body founded in 1961 to preserve the unique heritage of our island home, be it Historic Buildings and sites, or places of natural beauty or environmental importance. We are linked through our aims, goals and structure to all the international National Trusts from England to Australia.
About us
We are the premier organisation on the island dedicated to preserving Barbados' considerable architectural, historical and ecological wealth for future generations of visitors and Barbadians to enjoy.
The Barbados National Trust was formed in 1961, and has now acquired nine major visitor attractions, which we are sure you will want to visit. These range from lush, green Welchman Hall Gully to imposing Gun Hill Signal Station, perched on a hill with stunning views of the island. From the beautiful blooms of Andromeda Botanic Gardens to Tyrol Cot Heritage Village - home of one of the founding fathers of Barbadian democracy, and site of a unique recreated 1920s model village, complete with blacksmith's forge and craft shops.
See the real Barbados and learn about the wonders and mysteries of Speightstown on the Arbib Nature & Heritage Trail, or visit a working sugar factory at the Sir Frank Hutson Sugar Museum and Factory. Take in some of the most spectacular scenery on the island as you visit Morgan Lewis Mill - one of the oldest, largest and longest-operating mills in the region - or wonder at peaceful splendour of the Bridgetown Synagogue.



Help The Barbados National Trust Preserve Barbados' Heritage!
What other Services does the Barbados National Trust offer?
We also publish books of historical interest, and our sites can be booked for weddings and other functions.

RENT OUR SITES
Most of the National Trust sites are available for functions, catering for groups of all sizes and ages. Whether it's a formal luncheon or a gala ball, a kiddie's birthday party or a wedding reception, we have the location for you! All sites are available for magazine photo shoots and as film locations.

Choose between formal Wildey House and the wonders of nature at Andromeda Botanic Gardens; the stunning views of Gun Hill Signal Station and stately yet magical Tyrol Cot Heritage Village. Whatever your choice, we are sure to have something to please you!

Professional event planning services are also available. Tell us your dream. We provide the magic - all you have to do is be there and enjoy!

Weddings by Barbados National Trust
Have you ever fancied tying the knot in a rum shop, or for that matter in a stately home? By a peaceful lily pond, or in the rugged hills with stunning Morgan Lewis Mill as a backdrop? Many of our sites are available for hire, for weddings and any other type of function.
Professional event planning services are also available. Tell us your dream. We provide the magic - all you have to do is be there and enjoy!
Contact the Business Manager for any further information you require regarding your booking. BOOK HERE!
Why not become a member of the Barbados National Trust?
We have over 1500 members, spread throughout the world, and in addition to benefits in Barbados, our members enjoy free entrance to National Trust sites throughout Great Britain, parts of Canada and the US, Australia and New Zealand, and even in as far flung locations as Zimbabwe and the Fiji Islands!
We are based at recently-restored Wildey House, a Georgian mansion from the 1760s - one of our many restoration projects. In addition to the conservation of our architectural heritage, we are pioneers in environmental conservation in Barbados.
Contact us to ask questions, apply for membership or request other information!
Check out!
Barbados National Trust (BNT) List of Properties & Tourist Attractions
Click here... for BNT Properties & Historic Sites...
Barbados National Trust (BNT)
Special Events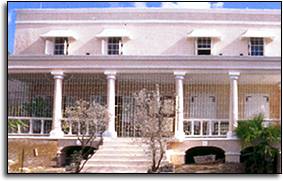 Open House Programme 2018 Heritage Tours
This programme allows patrons to visit several historic and contemporary houses in Barbados and view the interesting designs of period architecture and furniture. Visitors can gain insight into Barbadian culture and lifestyles at private homes.
Viewing is on Wednesdays.
BNT Open House Programme takes place every Wednesday during the months of January to March from 2:30pm until 5:30pm.
Hike Barbados 2018 Sunday Hikes
Discover a side to Barbados most visitors never get to see!
Every Sunday, the Barbados National Trust, in conjunction with the Future Centre Trust, organises two free guided hikes to some of the most beautiful and otherwise inaccessible parts of the island.
BNT Hikes take place every Sunday at 6am and 3.30pm, and last about three hours
Gun Hill By Moonlight 2018 Cocktail Parties
Be part of this event where you can socialize with friends and family as you watch the sun set and the beautiful moonlight. It is usually held on the Friday nearest to the full moon, usually during the months of January to May at 5:30pm.
Check out The Barbados National Trust 'Lecture Series'
This an opportunity to learn about Barbados' heritage.
Guardians of our Heritage...