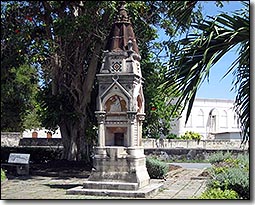 he Montefiore Gardens is the home of the Montefiore Monument. Although called the Montefiore fountain, there is no water to be seen. It was a drinking fountain in 1865 when given to the city by Jewish businessman John Montefiore as a memorial to his father, John Castello Montefiore, who had been among the first persons to die from Cholera in 1854.
His father was a respected merchant described as being 'a free coloured'. It's reported that for forty years, he had been one of the leading merchants in the city and had a wholesale and retail store in Swan Street. He was also the owner of Neils Plantation.
It was originally located at Beckwith Place, until it was moved to its present location in 1940.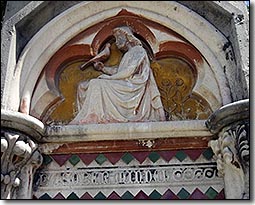 This Fountain was opened on November 02, 1865, and was described as "a little gem of architectural beauty, there being nothing in Barbados to compare it with".
On the monument, each of its marble statues represents different Ideals: Justice, Fortitude, Temperance and Prudence.