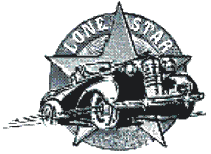 Cuisine: European, Asian, Beach Bars, Wine Bars, Caribbean, Seafood, Fusion
Average Entree Price: US$10.00 (Bds$20.00)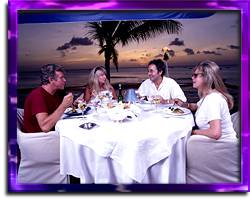 erving "Food of The Sun" A unique combination of Modern European, Mediterranean and Caribbean Cuisine, Lonestar provides a wide variety of the finest quality fair, in a setting like no other on the island. There is a Champagne and Caviar Lounge which offers the finest Iranian Caviar along with Cuban Cigars and from December 1998 a full "Seafood Bar" will be available. And soon to come, The LoneStar Motel!
Weekly Events
Monday
Lunch & Dinner served Daily in an ocean-front setting with a breezy beach bar atmosphere
Visit our Champagne and Caviar Lounge
Tuesday
Lunch & Dinner served Daily in an ocean-front setting with a breezy beach bar atmosphere
Visit our Champagne and Caviar Lounge
Wednesday
Lunch & Dinner served Daily in an ocean-front setting with a breezy beach bar atmosphere
Visit our Champagne and Caviar Lounge
Thursday
Lunch & Dinner served Daily in an ocean-front setting with a breezy beach bar atmosphere
Visit our Champagne and Caviar Lounge
Friday
Lunch & Dinner served Daily in an ocean-front setting with a breezy beach bar atmosphere
Visit our Champagne and Caviar Lounge
Saturday
Lunch & Dinner served Daily in an ocean-front setting with a breezy beach bar atmosphere
Visit our Champagne and Caviar Lounge
Sunday
Lunch & Dinner served Daily in an ocean-front setting with a breezy beach bar atmosphere
Visit our Champagne and Caviar Lounge

Amenities

| | |
| --- | --- |
| • Smoking | • Indoor Dining |
| • Pub/Bar Scene | • Ocean Front |
Contact Info
Lone Star Restaurant
Mount Standfast
St. James
Tel: (246) 419-0598
Fax: (246) 419-0597